DELMARVA (Monday, Jan. 30) - Today may have been warm, but cloud cover is moving in, and we're looking at some snow Tuesday night. 
Todays temperatures in 50s are around 10 degrees above the norm, with overnight temperatures staying above freezing.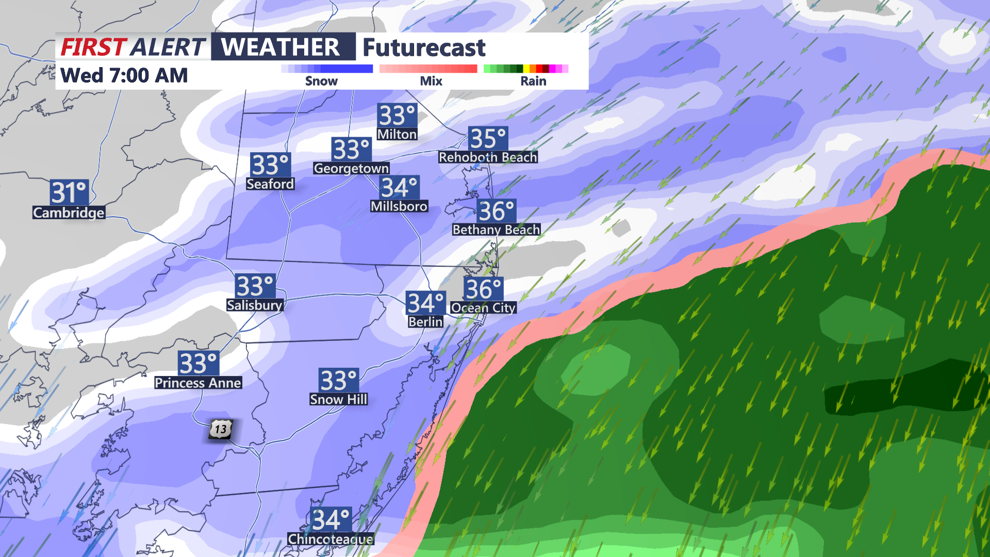 We are seeing a cold front that is bringing in cold air on Tuesday, with a mix of rain and snow Tuesday evening and overnight. Wednesday morning has a better chance to see snowfall without rain, but it will all be over by Wednesday afternoon. We're expecting anything between a dusting to a half inch of snowfall. 
An even stronger cold front will move in Thursday night, bringing the temperatures down to the teens Friday night. Saturday's high will struggle to make it out of the 20s, but the temperatures will return to normal by Sunday. Don't worry, this second cold front doesn't have any precipitation.